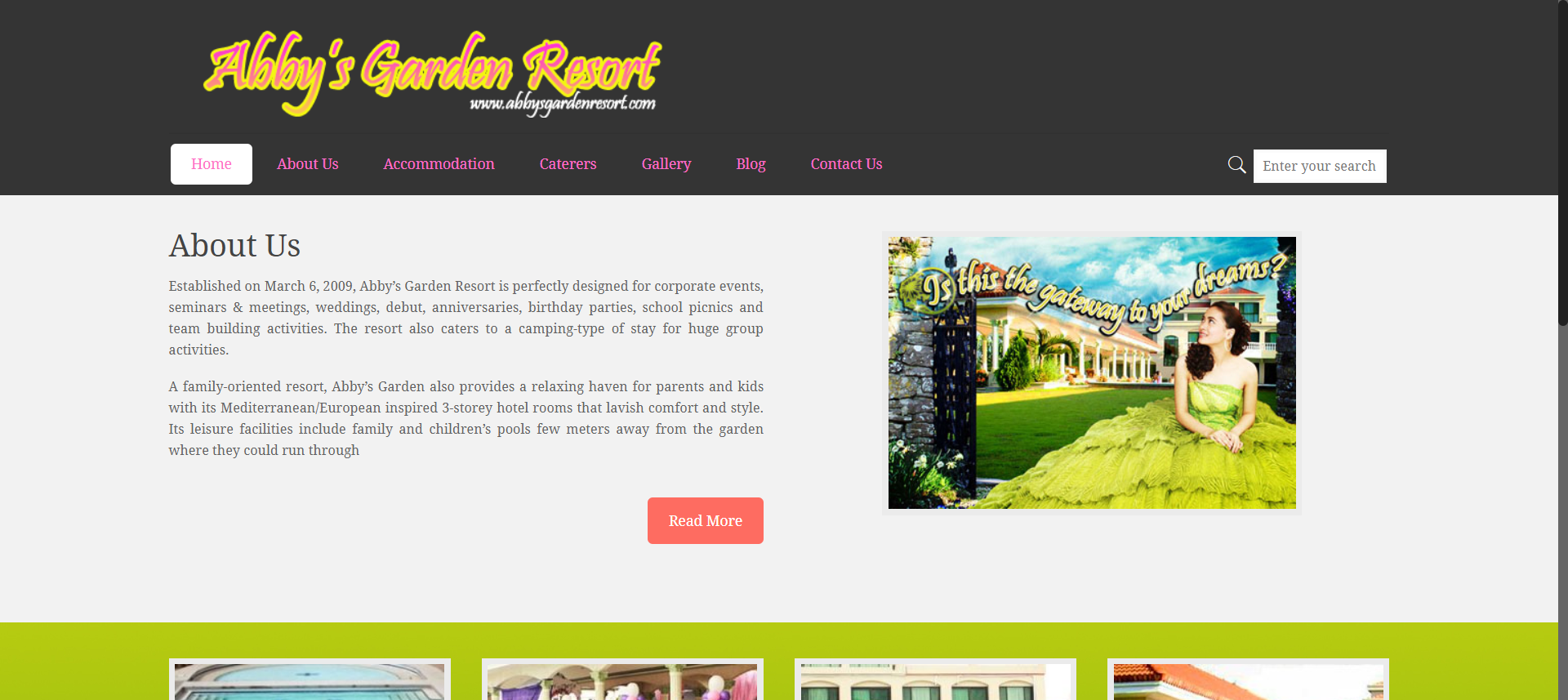 As clients continue to reach our services, the team needs to keep up with every demand, request, and standard of these people who trust us to put up their website.
Abby's Garden Resort is a relaxation spot in Taal, Batangas. The resort was completed in March of 2009. It's another resort in Batangas to add up to your choices of venue for relaxation, important occassions, and corporate events.
There are a couple of things to consider in creating a website for a resort. The website serves as an online brochure that would help the management attract visitors to their place. Each page in the website must be informative and persuasive. The words should be inviting and the photos must be attractive.
There are a lot of resorts in Batangas that foreigners and local tourists are frequently visiting. With the growing number of relaxation and tourist destinations here in Batangas, there is a need for every resort management to promote their business in a way that would reach a wide span of clients. Because of this, Abby's Garden Resort decided to have their website.
With the goal of getting more clients, abbysgardenresort.com came to existence. Do you want to do the same thing for your own business? Our web design and creation team is here to carry out your plans for your own website.
[tags]abby's garden resort, website for resorts, resorts in taal, resorts in batangas, abbysgardenresort.com, web design and creation, website design for resorts[/tags]