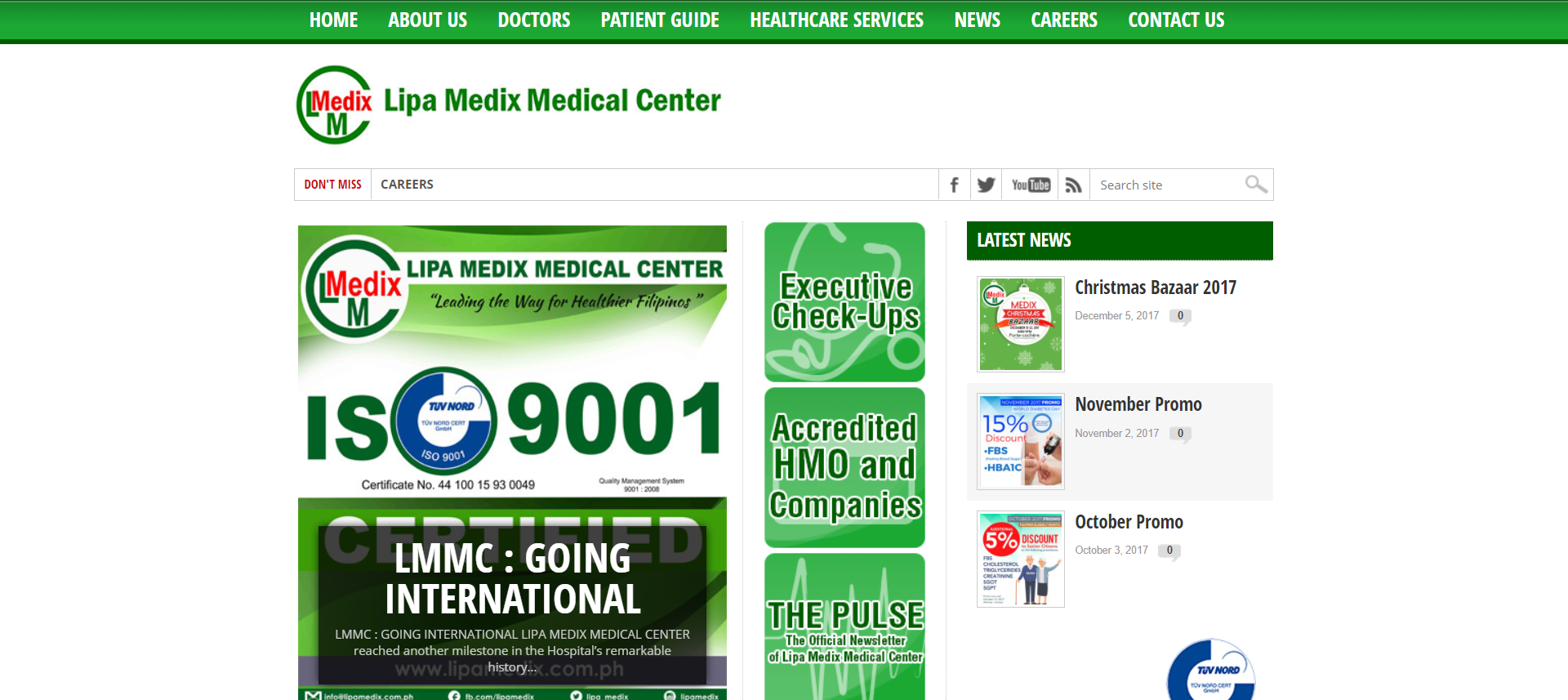 It was not the first time that we did a hospital website. When we started brainstorming for Lipa Medix Medical Center's website, we knew what we had to deliver – an online portal that will reflect LMMC's advocacy of bringing quality healthcare service to the public.
The website shares the early beginnings of LMMC and how it came to be one of the best hospitals in Batangas now. Of course, the most important features are the Doctors and the Healthcare Services pages.
Located on the sidebar is the quick search for either a certain service or a doctor you want to schedule an appointment with. The Doctors page gives you the profile of LMMC doctors and their clinic schedule.
The Healthcare Services page is subdivided into clinics and centers so you would easily locate where to get the service you need in particular.
The website design? Nothing fancy. As a hospital it should display formality and professionalism but with a hint of 'friendliness' to every online visitor.
Lipa Medix Medical Center is also on Facebook so be sure to like their page if you want to connect with LMMC.