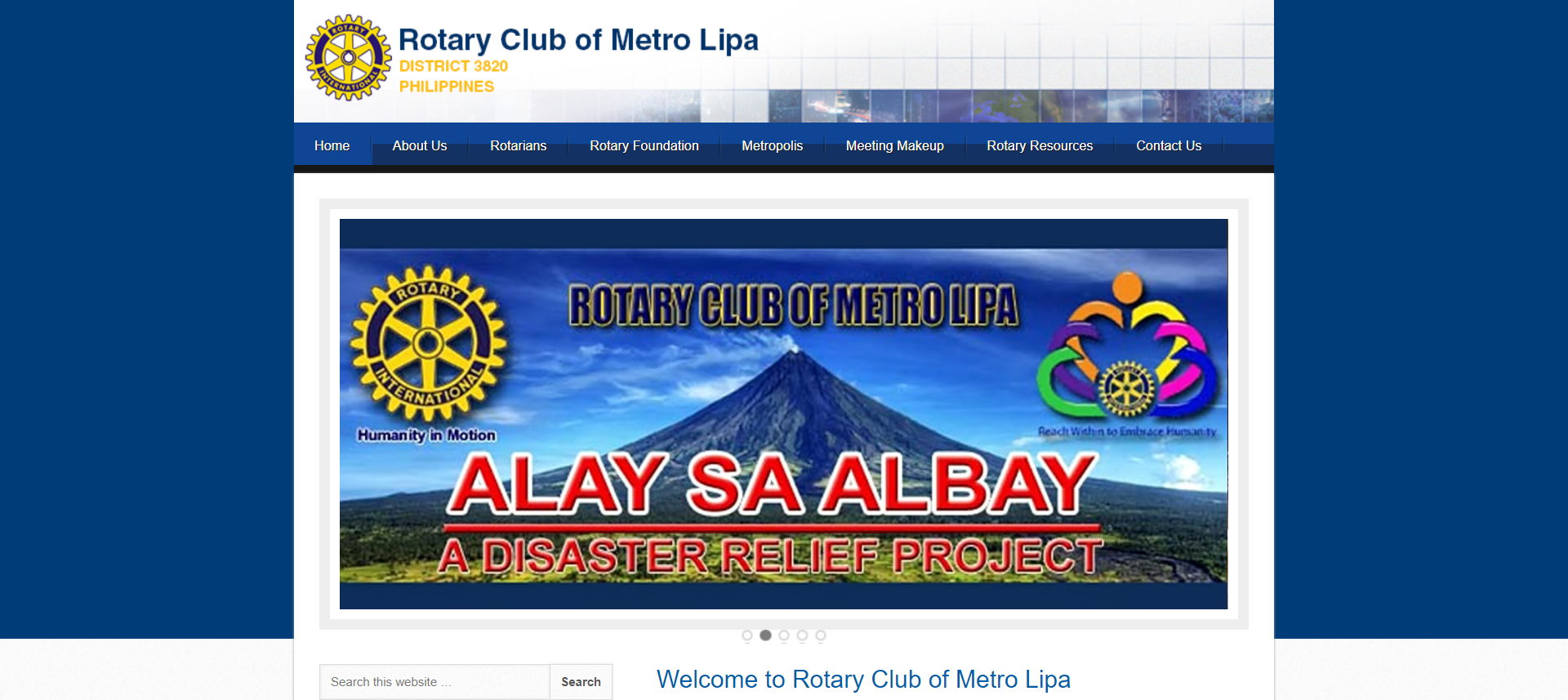 The website of Rotary Club of Metro Lipa is our first project for an organization and being a district club of the world renowned Rotary International, we were all subjected to follow the rules in developing a rotary website.
It was probably the most populized website we've done so far because of the number of subpages and sub-subpages, downloadables, and links among the contents. The articles weren't a problem because they were all handed to us by the client. The lay-out and design part took more of the attention as they should be following the rules and limitations from the mother organization.
Just like any other, RCML's website should be professional and functional. It should reflect the values of the organization, its goals and objectives, and most importantly, the people behind the Rotary Club of Metro Lipa.
Rotary Club of Metro Lipa is composed of volunteer workers who gives support to the local community as they extend the benefits and services of the worldwide organization.
Get to know more about Rotary Club of Metro Lipa and its Rotarians by visiting their official website, www.rotarymetrolipa.org.