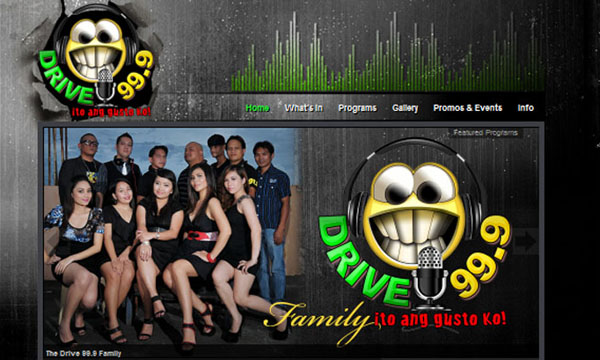 Drive 99.9 is among the leading FM stations in Southern Luzon. Because of their growing community, establishing an online hub for the station brings them closer to a wider audience.
With Drive 99.9′s on-air programs streamed through their website – www.drive999fm.com – their loyal listeners can now tune in to their favorite DJs anywhere in the world. Now how cool is that?
For a web creation team, having clients who know exactly what they want is a plus because talking things out, especially on the first three weeks of development, would not be chaotic. Drive 99.9 know they they want so coming up with the layout and the design part as a whole did not prompt for a number of revisions.
The most important parcel of the website is their live streaming. We give them that and we hope their fans liked it as well. Now that the Drive 99.9 DJs can be seen on live streaming, it creates a different connection with their audience.
The website also contains the profiles of the DJs, the promos and events, image gallery, a chat box, and a customize Top Hits player. Visit Drive 99.9 FM's official website and have a good time interacting with the DJs and the other listeners.
Need a website? Contact us and we'd be more than glad to help you out.