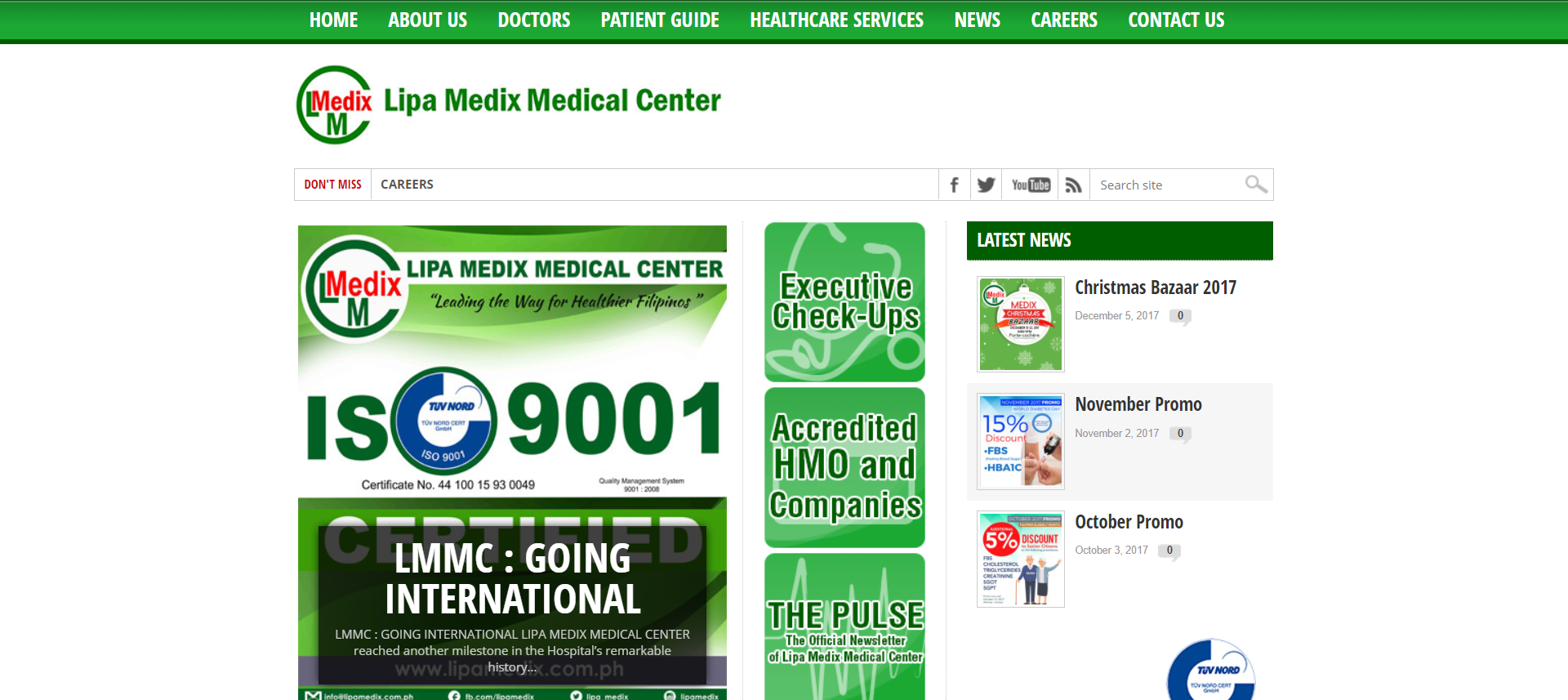 Lipa Medix Medical Center in Lipa City, Batangas is one of the leading Healthcare providers in the region. We designed their website before but they needed a website redesign that will guide their patients in the processes of the hospital, as well as regularly update the Lipa community with their events and promos for the month.
We came up with a one-page design for the homepage which contains all the important information. The design looks sleek and professional. It is also mobile-responsive so users only need to use their thumb in browsing the site.
Highlighted on their homepage is the Executive Check-up service, as well as the Accredited HMO Companies. You will also be able to search all their doctors under the respective Departments.
Know more about Lipa Medix in www.lipamedix.com.ph
For website of hospitals, laboratory and other healthcare services, contact us below.