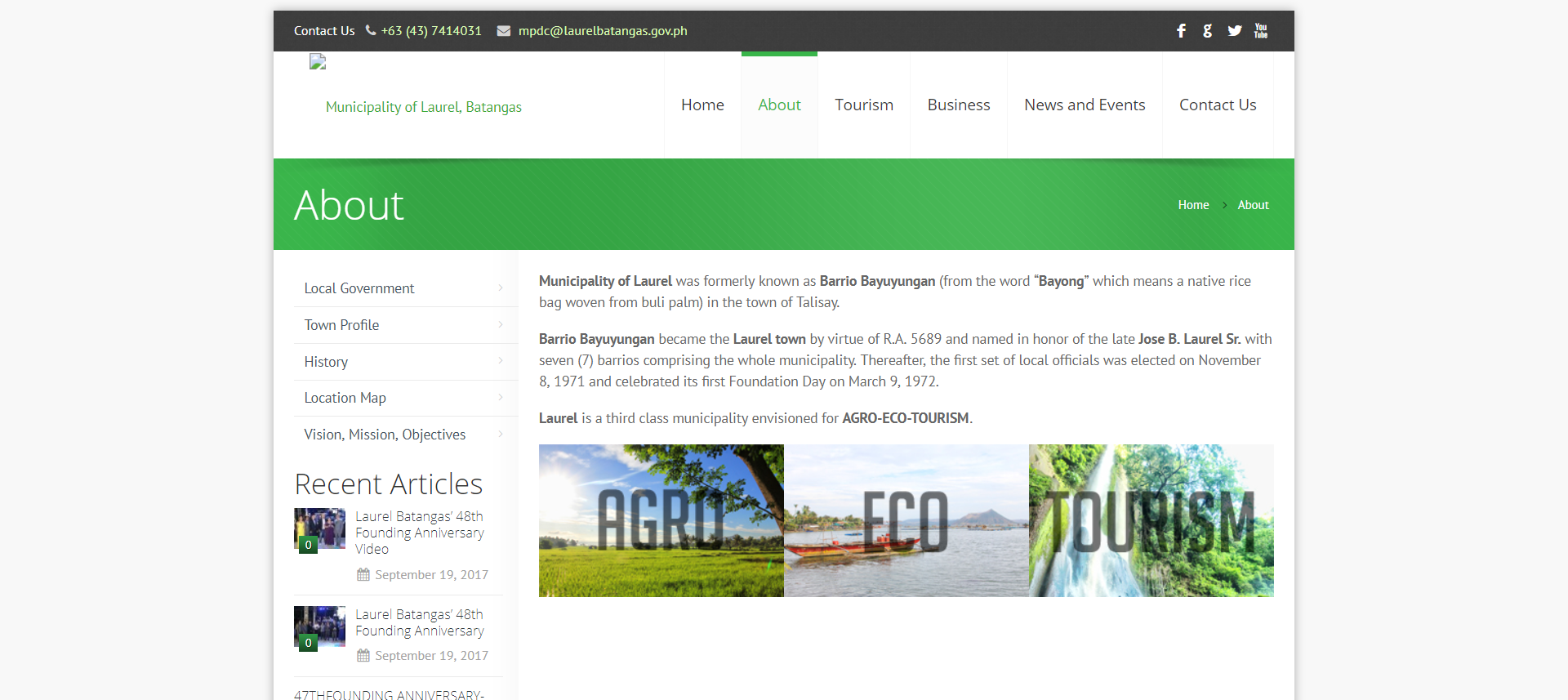 One of the most promising municipalities of Batangas in terms of development is Laurel.
They hold their annual Foundation Day in June, and we got to witness their celebrations. Laurel is one of the towns alongside Taal Lake, and they have a fluorising agricultural industry as well as Real Estate Developments near the Tagaytay Area.
They also comply with DILG directives for Transparency. Watch out for this Municipality!
Visit their website (here) and contact us for more designes.