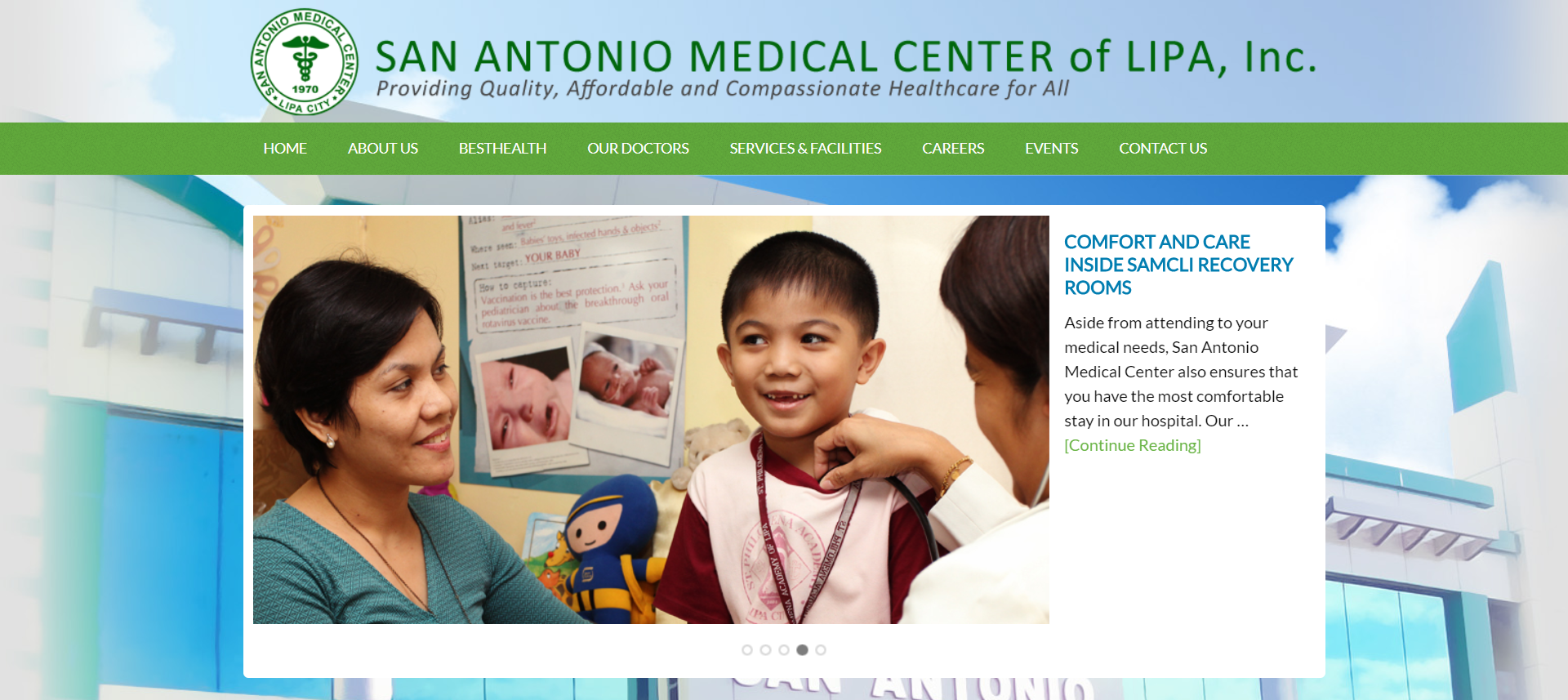 San Antonio Medical Center of Lipa, Inc. is not far behind the hospitals that succeeded its presence when it comes to providing healthcare services to the public. And since online presence has become a big deal for every establishment in this generation, San Antonio Medical Center openly welcomed the idea.
Our team has done websites for different hospitals so working for San Antonio Medical Center's website is not new to us. They all have the same goal: to let the world know of their services, facilities, and the roster of healthcare practitioners in their institution.
Like in other hospital websites, two of the most vital elements of the San Antonio webpage are the Services and Facilities and the Doctors pages. But wait, there's more!
San Antonio Medical Center has this Besthealth Medical and Diagnostic Corp., a separate center that houses doctors who offer out-patient healthcare services. Besthealth, being an important part of SAMCLI, is also highlighted on the website.
Visit www.sanantoniomedcenter.com now and learn more about what San Antonio Medical Center of Lipa can offer you!